Home ♥ Traditional Chinese Medicine ♥ Crystal Light Bed ♥ BioMat ♥ Map:Apple/Google
Dr. Melody Sams, DAOM, L.Ac.
1610 Post St., Suite 305
San Francisco, CA 94115
(415) 350-2343
info@ melodysams.com

ACUPUNCTURE
AND
TRADITIONAL CHINESE MEDICINE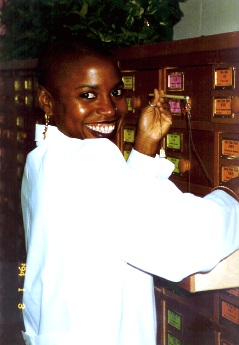 Traditional Chinese medicine and pharmacology are a great treasure-house, and every effort should be made to explore and raise them to a higher level.
I am a California state Licensed Acupuncturist. I received my Doctorate of Acupuncture and Oriental Medicine (DAOM) and my Masters degrees from the American College of Traditional Chinese Medicine (ACTCM), a well-known and highly respected Acupuncture and Chinese Herbology school. While in Hangzhou, China during my doctoral program, I saw the medicine at its roots in several hospitals. I was given the opportunity to deepen my knowledge and skills in such a wonderful holistic medicine. My BA is in Psychology from the University of California, Berkeley. I am also a licensed Massage Therapist from the Swedish Institute for Massage in New York, NY.

When working to heal the whole person it is important to consider the mind-body-soul connection. My degree in Psychology has given me the opportunity to assist in the exploration of the mind. Massage therapy, the healing power of touch, has allowed me to become very familiar with the body. And as for Traditional Chinese Medicine, which takes a holistic perspective in healing the "whole" person, I've come to learn of the wisdom of the soul and the body's own innate ability to heal itself. Traditional Chinese medicine assists the body in achieving homeostasis.
Top

Website Hosting Services
San Francisco Acupuncture / Small Business Directory
provided by Main World
© Copyright 2006-2021   All rights reserved